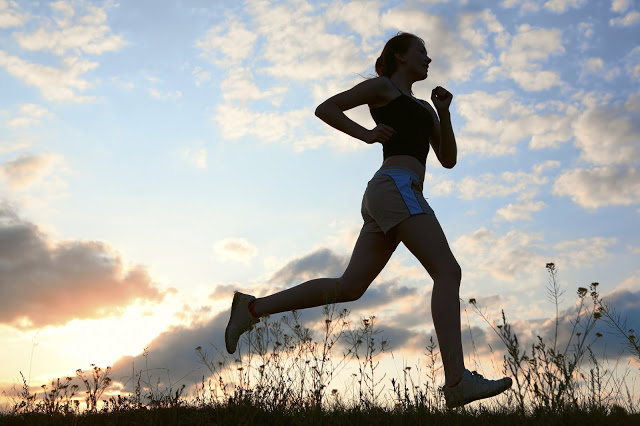 I was recently reminded of a time when I was living in Baltimore and had decided to head out the door for my run without strapping on my phone to play the current audio book or energizing music that typically accompanies me. Now, there are typically only two reasons that I leave my entertainment home, either I know it is going to rain or I feel an internal nudge that I need to spend that time in prayer and meditation. This was one of those times. I was in a state of deep contemplation, really desiring to hear one of those great nuggets of wisdom that God has given me in the past. Times where I've walked away just knowing in the depths of my soul that this thing- a thought, an idea, or just simply a feeling of peace- had been spoken directly to my heart. I remember that I was at a crossroads and feeling like my life was not moving as quickly as it should be and begging to be shown what I was doing that could be impeding my progress. I believed there must be something I was missing that was hindering my forward movement and I just couldn't figure it out despite my many efforts.
The first part of the run felt especially difficult. A lot of it was uphill and I was struggling to concentrate on my prayers and quieting my mind. My thoughts were running much faster than my legs and I felt as though God had decided not to accompany me on this run. I finally got into a groove after about a mile as the road flattened out and I had beautiful views of the bay. I was overcome with such a thankful heart for all of the blessings I currently had and the many times I had felt abundantly cared for despite my shortcomings. As I had settled into a nice comfortable pace and a quiet thoughtfulness, I began hearing quick steps approaching me from behind. I could tell they were getting closer, which meant the person behind me was running faster than I was and quickly gaining on me. I did not like this. You see, I am very competitive by nature. Sadly, to the point that I actually still get highly bothered and must strongly resist the temptation to show it when I lose so much as a card game (and don't manage to resist quite as well when I lose a tennis match). So you can imagine my frustration when I realized that another person was so much faster than me that they had caught and passed me within a quarter of a mile. I watched this fit girl run past me with ease and after a split second of increasing my pace to prevent this defeat, I assured myself that I would eventually catch her with my endurance rather than speed. I was sure that the pace she was running would be short-lived as she must be doing speed work or on a short run. I even began thinking about how I would re-tell my own version of the ever inspiring "life is not a sprint it's a marathon" tale. I planned to offer an empowering experience where endurance trumped speed and my strong finish, rather than start, was what truly mattered!
However, the truth is that I never caught that girl. She ran off ahead of me and I did not see her again before turning around to complete my run. It was in this defeat that I heard the message of insight I had been seeking that day. I heard that internal voice of wisdom remind me that sometimes in life we are just not as conditioned or at the same pace as another person. Sometimes we spend a season in a place where it feels as though others are zipping by us and we are stuck in neutral spinning our wheels. It was impressed on me that this is not the case, rather this season can be a purposeful time of preparation or rest or even discipline, but that we are never there by accident and it is self-defeating to compare ourselves to others who are at a different place. Because that is not our place. We think 'fastest' is best or staying ahead of others is what makes us successful, but our internal worth or value is not measured by how far ahead of others we are, it is by doing all we are called to do in the place that we are currently at. It is making the most of our journey, not someone else's. This occurs best when we take our competitive eyes off of another's path and put them back onto our own.
Side note: I would love to say that I embraced this lesson and was changed on the spot, relinquishing my competitive nature and desire to be the best. However, I must admit that as I heard steps approaching me from behind a few minutes later, I increased my speed to the point of maxing out and sucking air in order to stay ahead of my pursuer. I could barely finish my run as I finally turned off and headed for home, no longer being followed. But I cannot lie and say that I didn't walk a little taller and a little prouder knowing I had won the second bout… I'm still a work in progress.
Today's blog comes from Affiliate Coach, Liz King-Reihm. Liz works with women of all ages to help them create healthy lives through mental, physical, and spiritual wholeness. She helps women discover their potential with both personal training as well as coaching. For more information about Liz, you can visit her website: www.coaching4her.com or email her at [email protected] Or call (240) 397-6437 with any specific questions.
Liz will be co-leading our next event, 'Be Well' on Wednesday July 27th from 5:30 – 7:30.  For registration information and details on this event, click here
Save