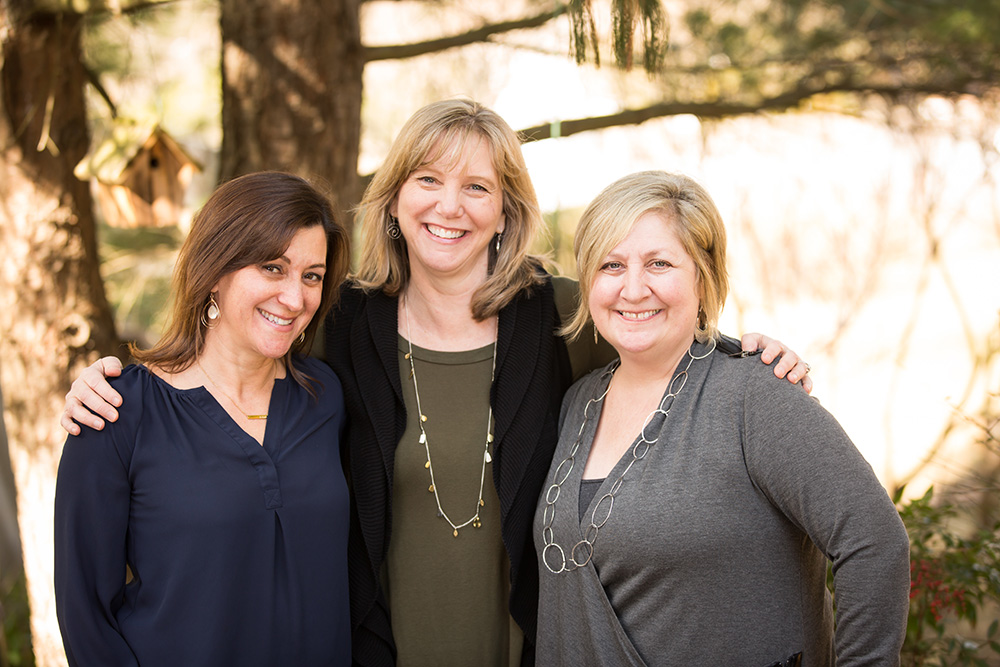 "Every new beginning comes from some other beginning's end" ~ Closing Time by Semisonic
Bittersweet… that is how I am feeling writing this blog as I am writing about an ending, and endings often have a bitter component (this one definitely does), and sweet because I am writing about listening to and trusting my inner knowing and that absolutely feels sweet.
About 18 months ago I started feeling the nudge to move on from my leadership role with Wholistic Woman Retreats.  There was no specific reason other than that I was craving simplicity in my life and honestly, I didn't trust the nudge.  The overwhelming thought when the feeling first came in was WHY?  Why would I walk away from something that was having such a positive impact not only on my life but also on the lives of so many amazing women?  So I did what I believe a lot of us do when we don't understand our feelings… I pushed it down and ignored it.
(Side note:  This is not something I recommend!  Ask my children… ask my coaching clients… They will tell you that they've heard me say on more than one occasion that feelings are meant to be felt.)
Shortly after that, Wholistic Woman started seriously discussing turning the dream of holding a destination retreat in Sedona into a reality and the feeling morphed into a voice in my head that said "Finish what you started." To me, this meant that I was supposed to see the destination retreat come to fruition and I was supposed to stay to celebrate the 10 year anniversary of the organization.  My inner knowing told me that 2020 was going to be the year I finished what I started.
So here we are…2020 is coming to an end, something I am certain we are all excited about, as none of us could have predicted the insanity and uncertainty that this year has held.  We, as an organization, moved from monthly in-person coaching events to a virtual platform… We celebrated the 100th anniversary of the passing of the 19th amendment that gave women the right to vote with a virtual retreat that supported the programming of Frederick's Chamber of Commerce's Women in Business group… We took 20 women to Sedona, Arizona where we held an in-person retreat while following CDC guidelines regarding Covid-19 and are happy to report that everyone stayed healthy… And, we closed the year with both an in-person brunch for people who felt comfortable gathering socially as well as a virtual event for those that didn't with our annual gratitude celebration which this year included celebrating 10 Years of Wholistic Woman Retreats!  For me, this absolutely feels like finishing what I started.
So, I am listening to the call on my heart and will be stepping away from leadership with Wholistic Woman Retreats.  This choice is about saying yes to an inner knowing.  I am creating space… space for whatever is next… space for something that I can't even envision right now… space to let Divine Intervention step in and show me what is next for me.  I am trusting the nudge!
I am in no rush to fill the void that will follow this decision.  If there is one thing that 2020, the year of Covid-19 and it's stay at home mandates, has shown me, it is that I enjoy space, downtime, and simplicity.  Therefore, I am inviting the bitterness I feel around saying goodbye to the active role I've held for the last 10 years here with Wholistic Woman Retreats while at the same time experiencing the sweetness of anticipation of the unknown future.  In this season of gratitude, love, and giving, this decision feels like an unopened gift… a bittersweet gift.
To all you beautiful women who have trusted me to support you in your personal and professional growth, I want to say 'Thank you'!  It has been an honor to witness your fear, your uncertainty, your tenacity, your bravery and your strength.  Thank you for doing your work!  Your growth helps heal the world.  You bring light and love where there is darkness and fear.  There is no job bigger than that.  Thank you, thank you, thank you!!!
To the Wholistic team, thank you for supporting me in my growth as a coach and leader.  You have witnessed my fear, uncertainty, tenacity, bravery, and strength.  You know me deeply and I have never felt anything but love and support from you.  You are the reason this decision is so hard for me to make.  I love you all.  It has been the privilege of a lifetime to work alongside you.  I will always be your biggest supporter.
The beauty is, geographically, I'm not going anywhere.  I will still be here and I look forward to continuing to witness the sweetness of the work you all will continue to do.
10 years ago, Wholistic Woman Retreats was a new beginning for me and this year that beginning is coming to an end… I wonder what new beginning will come from that beginning's end!?!