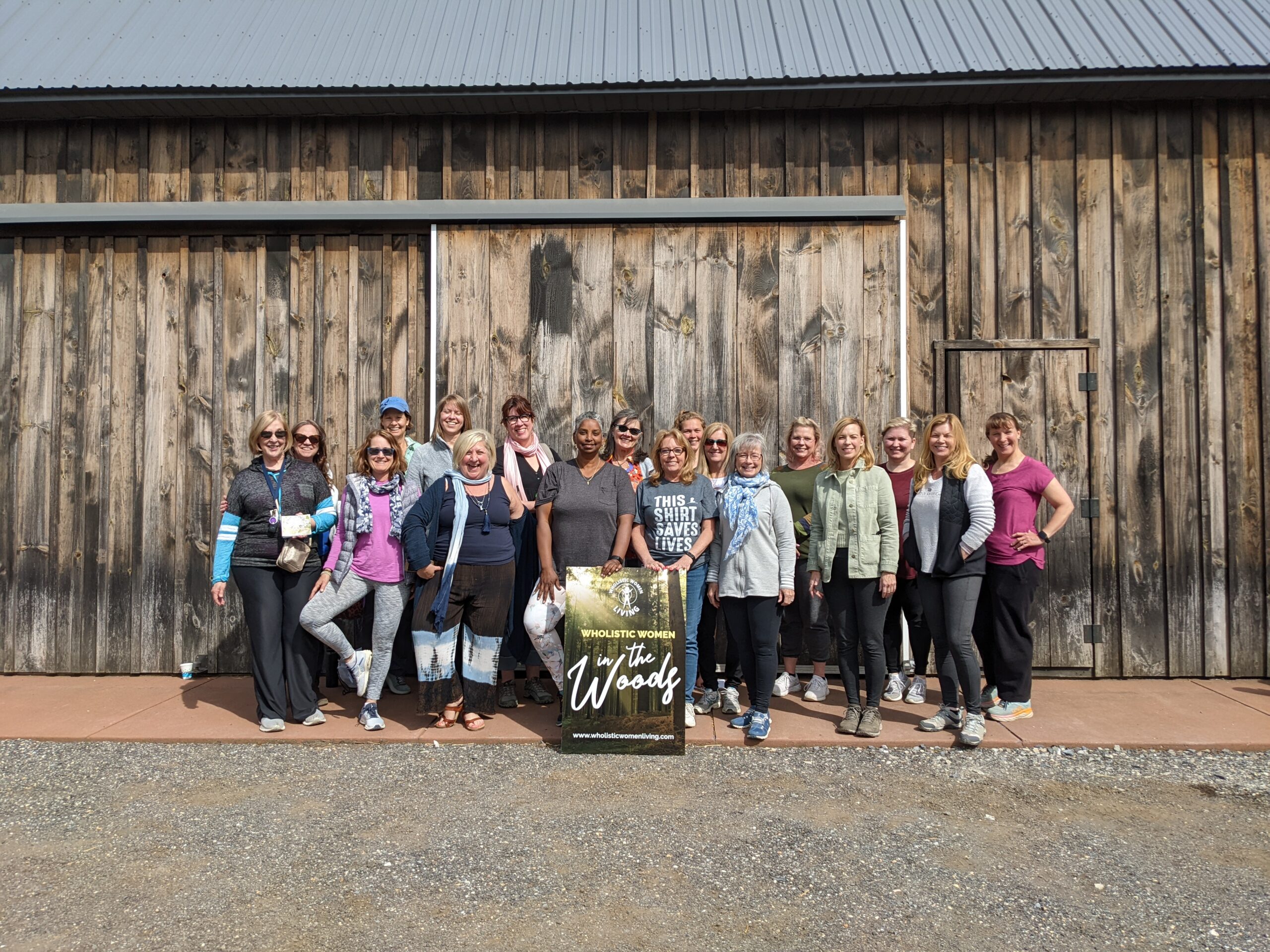 The Wholistic Women in the Woods inaugural day retreat was filled with play, yoga dance, nutrition, healthy food, creative writing, and forest bathing. Our Wholistic team, experts, and the ThorpeWood staff (and animals) on the farm created a day in nature like no other.
Our group of over 20 women immersed in mother nature connecting their heart, mind, body, and spirit…dancing through the seven chakras and feeling more whole with all the senses. Some of the Women in the Woods who attended had a few things to say:
"The retreat was a pitch-perfect celebration of nature, dance, writing, reflection, and play. All of this coupled with delicious food and the company of soulful women was an absolute delight." Sheila Turybury
"Our team loved it. Thank you for everything. What a beautiful day filled with so many nice events." Debbie Bennett
"What a wonderful Saturday with amazing women. Thank you Wholistic Women for putting together a fun, peaceful day in the woods. I left feeling refreshed and renewed." Melissa Lentz
"I am so grateful that I signed up and have always loved all the Wholistic Women programs. There was something even more special with this event, being in ThorpeWood, a magical place, with a beautiful group of women. What a combination. I can't wait to do it again." Cindy Williams
Well, we will do this event again in 2023! Stay tuned as we roll up our sleeves for more time in nature and please consider beautiful red rock country in Sedona, AZ in October 2022. Thank you for being a part of our community.