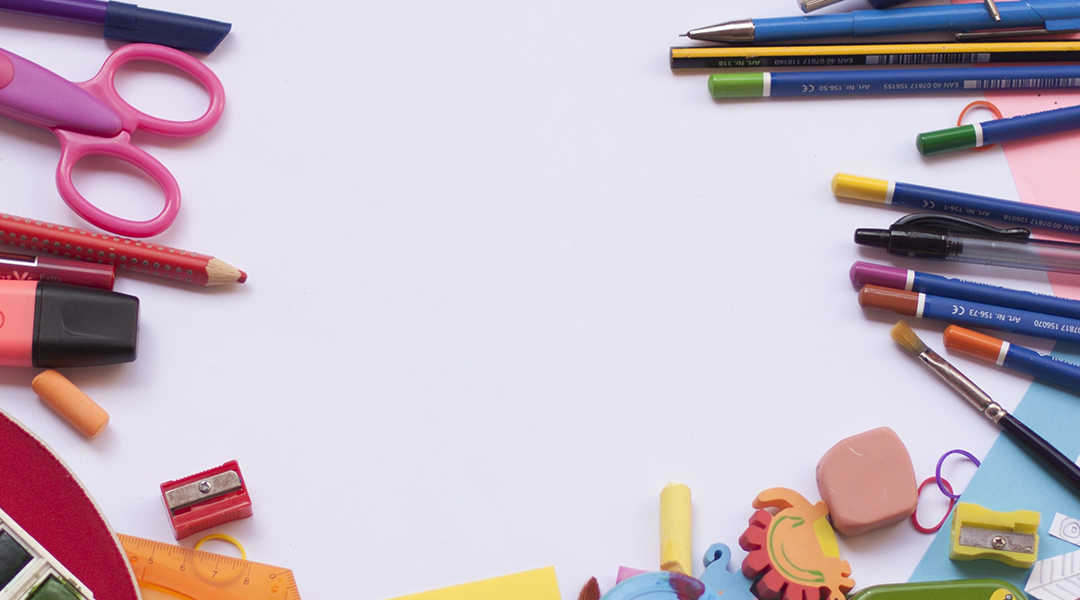 Healthy Back to School Tips for Families
It's Back to School for many families this week. The summer is coming to a close and many people are experiencing more stress and chaos. There is often a challenging transition from the slower summer pace to busy schedules, sports and after school activities. To help with the transition, I am sharing some tips that may help your family. I recommend discovering what works for your own family and schedule.
1.  Establish a healthy routine
Creating a healthy schedule and routine will help a great deal.  Establishing homework hours, a consistent sleep schedule and supper time will help parents and kids become more organized and less stressed.  Organization apps like myHomework and iHomework are a great resource for children and families.  Preparing the evening before will help too.  Packing lunches and backpacks, reviewing schedules for the next day and setting out clothes will alleviate the additional morning "runaround."
Whether you use a family app or schedule that can be written out, a family calendar could be a great resource.  Especially when it comes to work, homework, after school activities and supper.  For a fun DIY family project, check out this homemade Family Calendar.  Discovering what system works best for your own family is important for success and less stress.
2. Get organized around the house
As the school year begins, there is often shopping for clothes and supplies.  As new items come into your home, it's a great idea to de-clutter and get rid of old items that aren't being used.  It may be beneficial to set up a homework area or center in your home.  A place where you can store additional supplies and offer a space for kids to complete their homework.   The fall (and school) season is a great time for "cleaning house."
3.  Schedule family time
With the business of the school year, it's easy to let the day fly.  The next thing you know, it's bed time and you're wondering where the hours in the day went.  Scheduling a set family time allows for quality time together and communication.  This could be at supper time or during an evening walk around the neighborhood.  Not only is it beneficial for stress management but it's a good time to ask your kiddos how their day went.  It's also a good time to discuss things such as bullying, back to school worries, accomplishments, goals and so forth.  This is also a good time to disconnect from technology and slow down as you approach bedtime.
Some families use a "technology basket" where they store their most tempting devices.  
Creating this habit and incorporating it into your schedule helps with stress management, educating your children, opening communication among the family and aids in healthy family structure.
4.  Healthy habits
The start of the school year can bring several unhealthy habits.  From grabbing unhealthy meals to lack of sleep, it's easy to run down your immune system.  There are several tips that I recommend for creating healthy habits.  When it comes to communicating with and educating your children, it may be beneficial to to discuss nutrition and the difference between buying versus bringing meals to school.  Creating a healthy menu and prepping meals on the weekend may benefit your family as well.
Organization and prep can help when the schedules are busy and you're trying to save money.  You can also have more control over what the kiddos are eating during the day.  Some schools have cafeteria menus that can be viewed ahead of time.  Knowing this schedule can help you prepare what you want your kids to eat at school.  For some healthy meal options, I welcome you to check out this link: Healthy Lunch Ideas
When it comes to relationships, cultivating healthy ones is important.  It's a great idea to get to know parents of kids in the neighborhood, parents of your kid's friends from school and building a relationship with teachers and staff members.  Especially if your children are involved with after-school activities and events.
Encourage exercise and movement.  With the amount of time children are on technology these days and sitting at school, it's beneficial to stress the importance of exercise and movement.  This can be anything from after school sports, outdoor activities with friends to the evening walks I mentioned before.
School safety and hygiene are a great topic to discuss with children.  A lot of germs are spread around in schools.  Especially as we move into the colder months.  Educating children about washing hands, not sharing hats and brushes and not sharing food and drinks are important.
5.  Set goals (other than grades)
With a new school year ahead, it's a great time to set new goals.  Academic excellence can be one but there are other goals that may be considered.  These could be sports that your child wants to play throughout different seasons.  It could also be household responsibilities and chores.  Incorporating your children and working on a new structure will help all involved.  If it works for your family, you can implement a reward option or ways to inspire and motive.
Last but not least, make it a great year!
The start of a new year can be overwhelming for not just the kiddos but also the parents.  As you begin a new year, find what system and tips work best for your family.  Have you discovered some additional tips that work in your home and lifestyle?  I welcome you to share below.
Here are some additional resources for your family:
Menu Planning- Save Time In The Kitchen
Additional Back to School Tips
Wishing everyone a wonderful and safe year ahead!
Today's author: Kim Wilson is a Certified Holistic Health Coach (CHC) and owns her own business, Kim Wilson, LLC, which specializes in empowering and educating women to get to the root of what's going on with their own unique, individual body. She works with women one-on-one and coaches through online groups and programs. Learn more about Kim at her website www.kimwilson.me, from her Facebook page, or find her on Instagram.