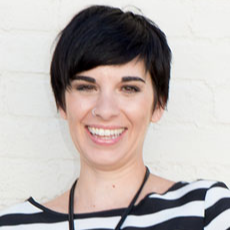 Sass Creative Studios
Kimberly Dow
Kimberly Dow is the owner and principal of Sass Creative Studios, an award-winning graphic design studio with a focus on print design— which can include anything from a logo to a billboard, and just about everything in between. At Sass, she enjoys working with businesses in a variety of industries, but her passion is to work with those promoting healthy lifestyles, such as those in the health/wellness, organic, holistic or women-oriented businesses. Her attention to detail coupled with creative problem-solving skills has produced work recognized by the American Advertising Federation, Graphic Design USA magazine, the Creativity Awards, American Corporate ID awards, and more.
Kim also finds creative outlets outside the design studio. She is the co-founder and past artistic director of Equinox Dance Company, an all-adult modern dance troupe in western Maryland. She currently serves as their marketing director, as well as a dancer and choreographer. She is also active in her community. She currently serves as President for AAF-Greater Frederick, the local chapter of the American Advertising Federation.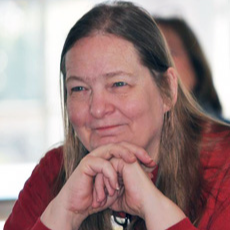 Barkley Associates
Leslie Barkley
Leslie  is Barkley Associates, a local accounting firm of 27 years with clients in 14 states.
Leslie knew that she wanted to be an accountant at age 13 and still loves the choice that comes with running her own business. She specializes in small businesses that need help in achieving the dreams of their principals, whether through training in accounting or computers; determining better business practices; or determining what those life dreams are. She also prepares tax returns and enjoys solving the puzzles the tax code presents each year. She loves hearing what her clients have been doing since they last met, and what their plans and aspirations are for the future. She relishes the discussions that clarify client's dreams and offers the best support to make those dreams a reality.
Beyond her business and clients, Leslie likes to stay physically and mentally active. She can be found at many of the local Contra dances, as well as at many local board game evenings. She is glad to let you know about the many opportunities for dancing and board gaming in the area. She volunteers with several of the groups which put on these events, such as the Folklore Society of Greater Washington and the Games Club of Maryland. Call Leslie at (301) 676-8333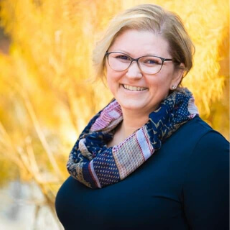 C Clark Consulting
Casey Clark, MBA, M.A.
Casey is the owner and Cheif Growth Officer of C Clark Consulting, a growth agency located in Frederick. She has a Master's of Business Administration and a Master's in Health and Wellness Coaching and loves helping companies who help others improve their well-being. She is a driven professional who is always looking at the possibilities of what could be with her futuristic thinking. She has helped dozens of companies grow through her strategic mindset. In her work, she enjoys helping businesses develop, emerge and thrive so that they can make a greater impact in the communities surrounding them.
In joining Wholistic Woman Retreats, Casey looks forward to helping increase brand awareness and bringing what WWR has to offer to women across the country. When Casey is not helping businesses grow, she loves new experiences and therefore spends much of her time outdoors exploring the beauty of God's creation and trying new restaurants.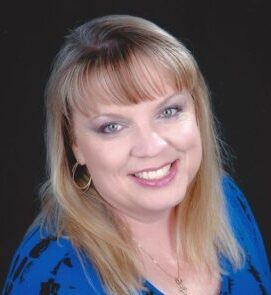 Tripoint Administrative Services
Dawn Hipsley
Dawn is an 18-year resident of Walkersville, where she lives with her husband and their two sons.  Over the years, she has worked with several organizations in Frederick County to give back to the community.  She enjoys spending time in the beautiful outdoors that the Catoctin and surrounding mountains have to offer.
In 2017, Dawn launched Tripoint Administrative Services, an Administrative Services company.  While her professional background was in the insurance industry, Dawn has much experience in offering administrative support.  As an Administrative Coordinator, she works with networking organizations, as well as, Chambers of Commerce.  Tripoint Administrative Services is very excited to branch out to help more businesses meet and exceed their goals.