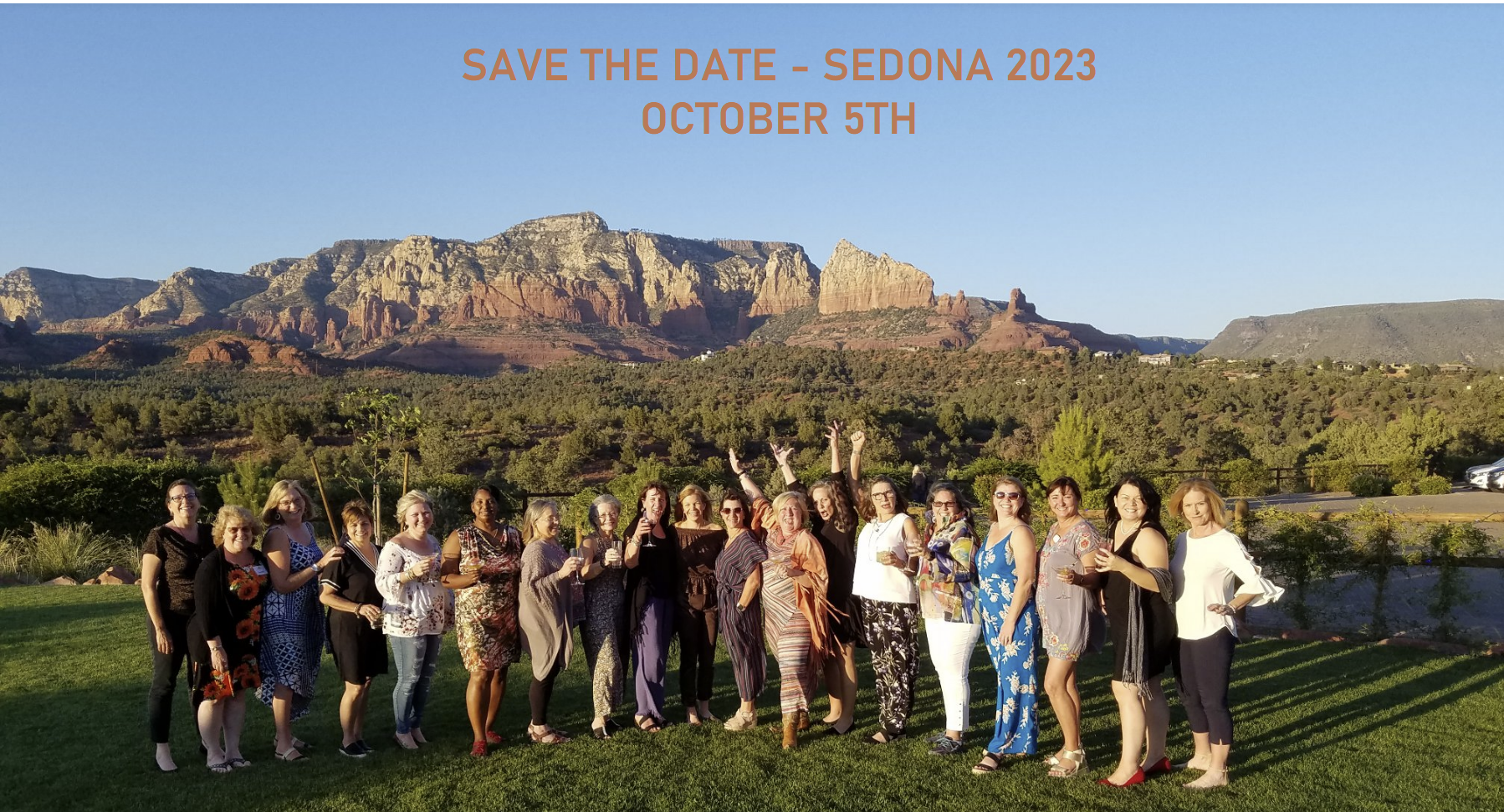 Wholistic Women Living, LLC embarked on a third journey to beautiful Sedona, Arizona which provided a fun, adventurous, and supportive space to help us reconnect with the wise and wonderful woman inside of ourselves. This four-night destination retreat was held October 13-17, 2022 and included the grandest adventure to the Grand Canyon, only two hours north of Sedona.
Sedona, a land of timeless beauty, is surrounded by beautiful natural red rock sculptures and national forests. It's suggested that Sedona as a whole is a vortex, a place in nature where the Earth is exceptionally alive and healthy.  Kelye Rouse Brown, founder of Wholistic Women Living, LLC, has been traveling to Sedona for over 30 years and says the more you develop your relationship with this land, the more it will reward you with magical experiences. Any season is a wonderful time to visit Sedona, but October's average high temperature of 77 is the best for immersing yourself in this energizing and soulful splendor.
We began our Grand Soulful Sedona adventure on Thursday evening with our signature Prickly Pear Reception at A Sunset Chateau where we got our Sedona Sisterhood on! Each morning started off with a special Wholistic Coach's program created to feed our souls and creativity followed by a gourmet cooked to order breakfast.  In addition, yoga and dancing in the seven chakras (the body energy centers), a crystal rock demonstration and art were part of the program. 
Returning this year, was one of our very special classic excursions, the Vortex Hike led by Feather, a land journey guide for over 30 years. Her background in native tribal teachings and earth-centered awareness infuses her guidance and knowledge of the land. We were part only four women groups that she continues to work with. We went to Boynton Canyon, which is filled with feminine energy, to explore sacred areas, observe ruins, and participate in a ceremonial ritual.
Because Sedona is a major cultural center for the arts in the West, we spent time in Tlaquepaque. This arts and shopping village has been a Sedona landmark since 1970. It includes dozens of internationally acclaimed artists and writers and is filled with stores and galleries. This was a fun and eye-opening way to enhance our personal life's journey, bringing new insights and awareness.