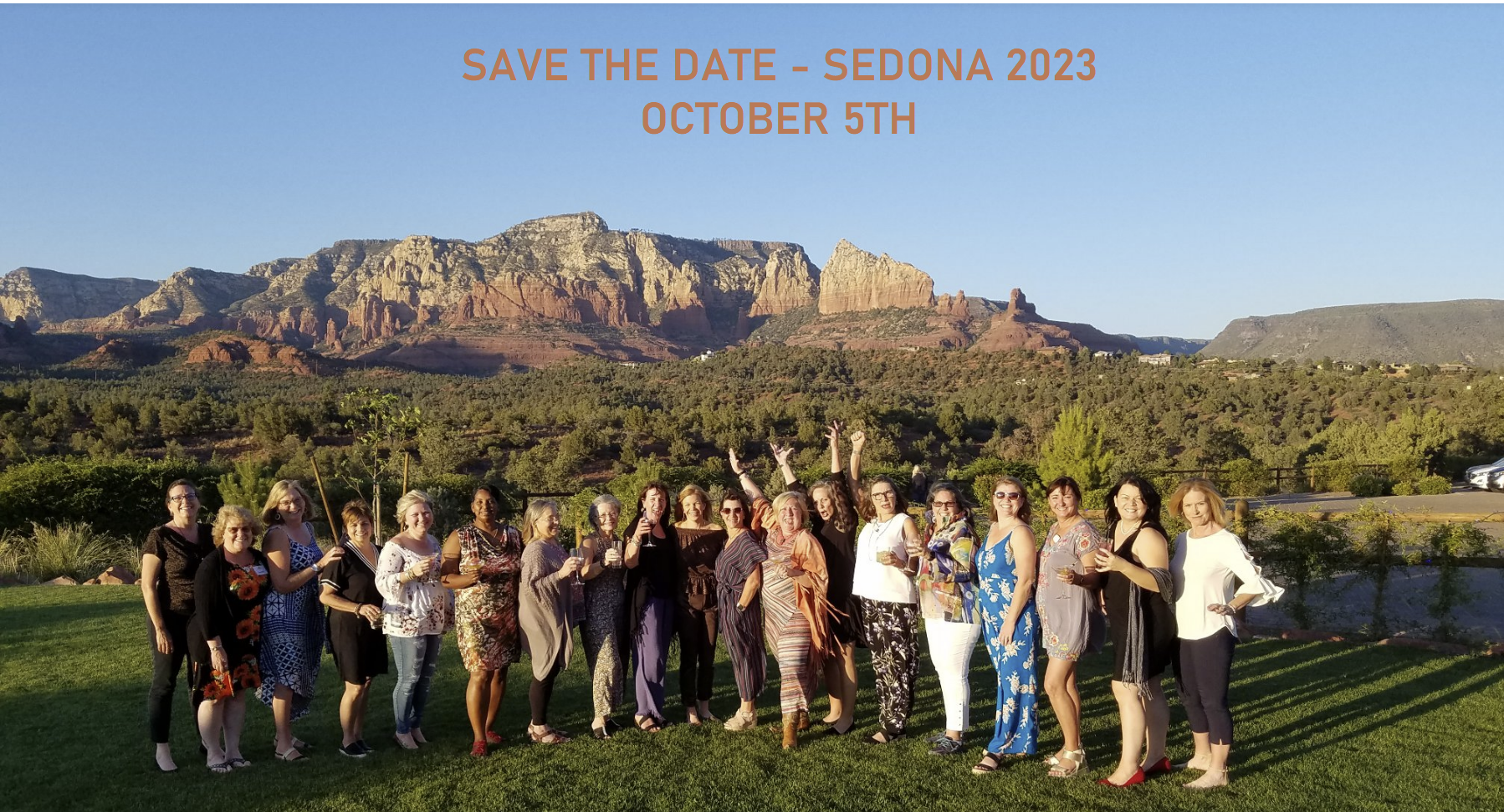 Wholistic Women Living, LLC is embarking on their 4th soulful journey to beautiful Sedona, Arizona. We will provide time for you to pause and play in a supportive space with certified coaches and reconnect with your wise women selves.
This three-night destination retreat October 5-8 (4th  night is optional) will be held at the award-winning Arabella Sedona. Experience nature and discover yourself at this laid-back desert lifestyle resort.
Sedona, a land of timeless beauty, is surrounded by natural red rock sculptures and national forests. It's suggested that Sedona, as a whole, is a vortex, a place in nature where the Earth is exceptionally alive and healthy.  
Kelye Rouse Brown, founder of Wholistic Women Living, LLC, has been traveling to Sedona for over 30 years and says the more you develop your relationship with this land, the more it will reward you with magical experiences. Any season is a wonderful time to visit Sedona, but we find October's average high temperature of 77 is the best for immersing yourself in this soulful splendor.
We will begin our Sedona adventure on Thursday evening with our signature Prickly Pear Reception to include what else, Prickly Pear Margaritas and some tasty Prickly Pear Flan and more at the Molé restaurant, fine cuisine of Mexico.
Each morning you will enjoy a hot breakfast followed by yoga dance, chakras, crystal energy and gentle yoga. Daily creative and personal growth sessions will be facilitated by our Wholistic Coaches and fun red rock excursions each day add to the adventure.  Stargazing and smore's by the firepit are available every evening.   
We will be exploring Crescent Moon Cathedral Rock area with our new land guide, Crystal Starrweaver. You are in for a treat with healing sounds, stacked rock cairns (rocks raised for a purpose) and more surprises in the most photographed spot in Sedona. Bring your phone cameras and be prepared to capture some extraordinary compositions.
Next day, the West Fork Canyon area is filled with diverse landscapes and excitement, including shopping for the best authentic Sedona native jewelry from the locals, a delicious lunch, and an evening Uptown with a scenic sunset gourmet dinner.
The final day will be our closing and will include a very special ceremonial ritual designed for all to share their enlightenment and plans for carrying it home.
In addition to our creative retreat program, there will be opportunities to hike or bike (right from the resort and grab a complimentary cruiser bike), shop at Hillside and Tlaquepaque Arts Village with famous galleries, just around the corner, within walking distance, from our accommodations and/or visit the Chapel of the Holy Cross or the Stupa sacred landmark and so much more.
Our accommodations are in the heart of Sedona, so location, location, location is a big part of our 4th destination retreat. This is a new and exciting addition for this year.
We are looking forward to new sister insights, stories with women on the grow and wholehearted awareness to bring back and embrace Wholistic Women Living.