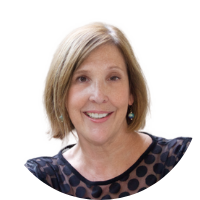 Kat Middleton
Wholistic Coach
Kat Middleton is an Empowerment Coach who is passionate about her work and advocates for authentic wholehearted living both personally and professionally. She is a Certified Professional Coach and Occupational Therapy Practitioner who loves working with people holistically; helping others to help themselves see things through new filters. The focus of both OT and Coaching is to help clients explore what is most meaningful and purposeful in their lives, not just functionally but also optimally. Kat views this opportunity to serve as a great privilege.
Her coaching focuses on three specific areas:
Energetic Transformation

 – through the assessment and exploration of 7 energy levels.

Self Celebration

 – through the work of Dr. Brené Brown on courage, shame, vulnerability, and worthiness.

Wholehearted Living

 – through the continued work of Dr. Brené Brown and the incorporation of the core principles of occupational therapy, which sees you as the whole person you are. (Spiritual, Emotional, Intellectual, Physical, Mental, and Environmental).
Overcoming losses of her own and experiencing being hard on herself at times, led Kat to partner with those brave enough to do the courageous work of embracing vulnerability and acknowledging the worth of connection. She believes the most important thing we can do is be ourselves, love ourselves, and celebrate our unique and miraculous authenticity.
Now as a Coach/OT Professional, she educates with practical tools, strategies, and concepts, that offer guidance, support, and empowerment. Kat believes all answers lie within and helps clients tap into their resourcefulness to facilitate growth and forward movement.
Kat holds certifications in the following:
● A.A.S. Degree as a Certified Occupational Therapy Practitioner (COTA )/L)
● Certified Professional Coach (CPC) from the Institute for Professional Excellence in Coaching (iPEC) and Energy Leadership Index Master.
● International Coaching Federation Member ( ICF )
● Certified Daring WayTM Facilitator (CDWF). The Daring Way TM is a highly experiential methodology based on the research of Dr. Brené Brown.
She has experience coaching individuals, groups and professional organizations.
For fun Kat enjoys chatting up the Baltimore Ravens, painting, sewing, and sharing lunch with a friend or two.
Kat joined the Wholistic Woman Living community in September of 2017.
Kat is available for private one-on-one coaching as well as group workshops, seminars, and speaking events.
Kat offers a FREE 30 minute session to anyone who is ready to get started.