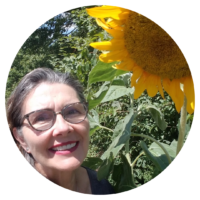 Jeanette Eleff, RN, MBA, CPCC
Wholistic Coach
Jeanette has been a certified professional coach since 2005 and unleashes her creative work under the name of Focused Vitality. She loves helping others live a life that is more energized, creative, happy, and adventurous!
She became a Registered Nurse because she wanted to help people. She quickly realized she was drawn to learning more about the psychology behind how individuals make decisions regarding their health. Through the years she specialized in wellness, stress management, health education, leadership, and healthcare marketing. She has been a sought-after speaker in her community about healthy lifestyle-related subjects and was a speaker three times for the National Wellness Conference held in Stevens Point, Wisconsin.
Jeanette studied with The Coaches Training Institute (CTI) and became a certified coach. In addition, she has taken many courses in Organizational and Relationship Coaching, attraction energy, positive psychology, mindfulness, meditation, and Mindfulness-Based Stress Reduction. She utilizes these skills for her work with individual clients, group workshops, and retreats.
In 2020 Jeanette pursued her love of painting to continue to express a vitality lifestyle. Jeanette's Vitality Art demonstrates a multi-medium approach to energetic paintings. She has started incorporating creative art techniques as a way to increase mindfulness, decrease stress, and manifest a fulfilling life.
Jeanette resides in Pittsburgh, PA with two dogs, a cat, a parrot, and her forever boyfriend Phil. She is a lover of nature and can frequently be seen bicycling, hiking, gardening, or sitting outside reading a great book.